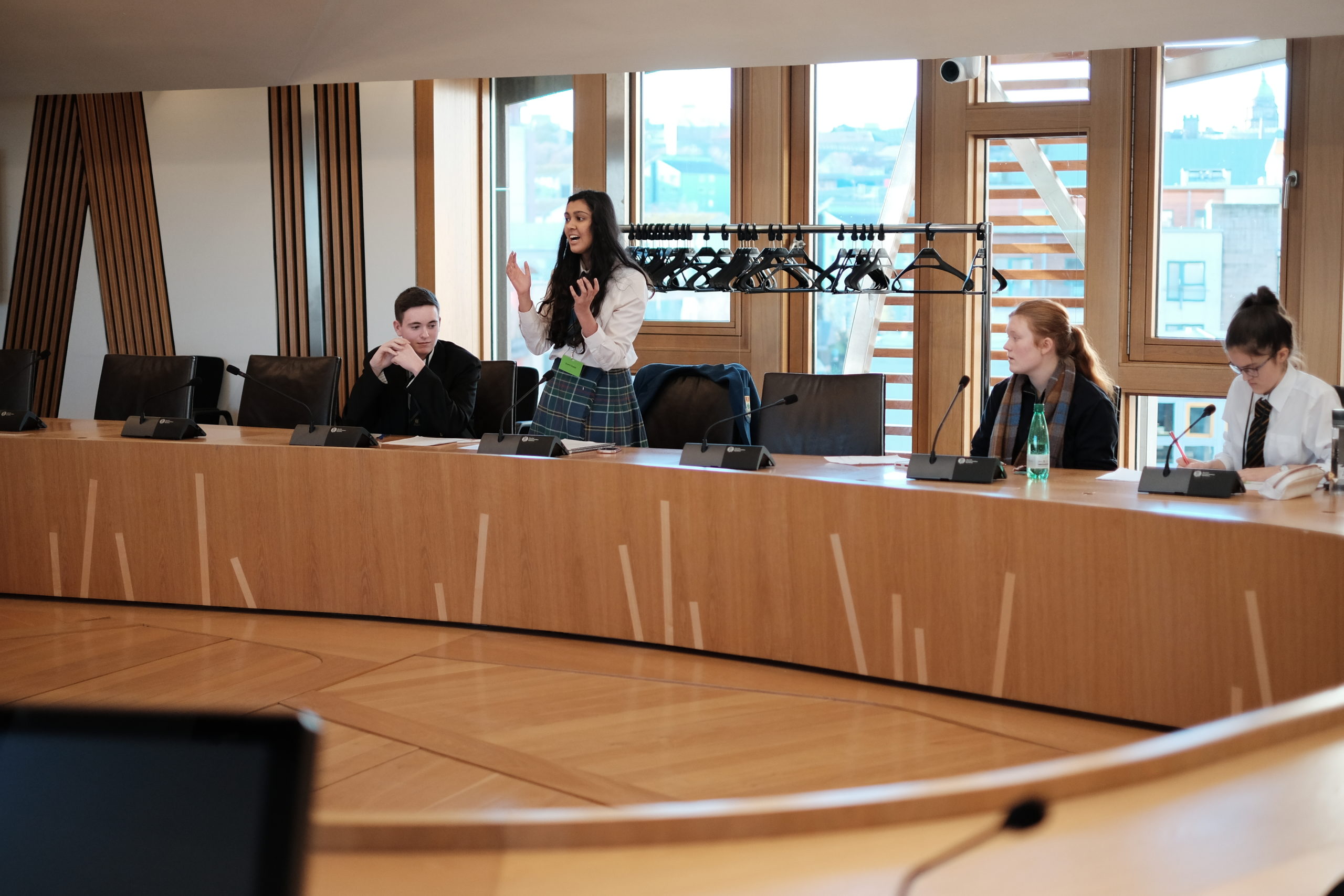 The Schools' Mace is the oldest and largest debating competition in the United Kingdom, contested since 1957 across England, Ireland, Scotland and Wales; with over 600 schools entering annually.
Young Speakers Scotland runs the Scottish leg of the competition, aimed at senior secondary school pupils (usually S4 upwards). It is run as a knockout competition through the academic year, with preliminary rounds leading to a Scottish Final. The Scottish National Champions go on to compete in the International Final, held on a four-year rotation, in each of the member countries.
The competition follows the two-team Mace format, which is simpler than the British Parliamentary style but involves longer speeches, of seven minutes, and more advanced subject matter. In the process of the competition, students develop their knowledge of the world, as well as their reasoning and presentation skills, in a fun and competitive environment.
KEY DATES FOR 2021-22 COMPETITION
1 September 2021 - Closing date for entries.
6 September 2021 - Round 1 Draw Released
13 September 2021 - Judge Training
18 September 2021 - Warmup Competition
20, 22, 29 September 2021 - Round 1 Ties
4 October 2021 - Round 1b Draw Released
27 October, 1 & 3 November 2021 - Round 1b Ties
8 November 2021 - Round 2 Draw Released
8, 13, 15 December 2021 - Round 2 Ties
17 December 2021 - Round 3 Draw Released
21, 23 February 2022 - Round 3 Ties
28 February 2022 - Finals Day Invitation Sent
26 March 2022 - Finals Day